Origin, Synthesis and Various Mechanisms of Hypericin as Antidepressant, Photosensitizer and Antiviral
Hypericin as Antidepressant, Photosensitizer and Antiviral
Keywords:
Hypericum, emodin, depression, solubility, anti-viral
Abstract
Large number of hypericum species have been found around the globe. One of which is the Hypericin, that is extracted from the Hypericum perforatum. This review focuses on the brief history of the hypericin, its various natural and semisynthetic sources, the precise pharmacokinetics of the hypericin as well as describes the detailed actions of hypericin as an antidepressant, antiviral and as a phytotoxic agent. In chemical synthesis, Emodin had been found to be the ultimate likely hypericin precursor. Hypericin is not a newly discovered agent to the community of research, nonetheless it has been accomplishing an innovative and a promising position as a very effective agent in the medical diagnostics as well as in the therapeutic applications. Hypericin had been investigated as a good candidate for the treatment of depression, cancer and also had an efficacy against various viral agents as well. Depression is treated by voltage dependent Ca2+ influx reduction. Photosensitizing property is due to hemoglobin absorption. Antiviral activity is through the deactivation of enveloped viruses in life cycle of virus. With relatively fewer side effects this agent can be utilized as an alternate of various semisynthetic medications.
References
Napoli E, Siracusa L, Ruberto G, Carrubba A, Lazzara S, Speciale A, et al. Phytochemical profiles, phototoxic and antioxidant properties of eleven Hypericum species–A comparative study. Phytochemistry. 2018 Aug; 152: 162-73. doi: 10.1016/j.phytochem.2018.05.003
Brockmann H and Sanne W. Pseudo-hypericin, ein neuer, roter Hypericumfarbstoff. Naturwissenschaften. 1953 Jan; 40(17): 461. doi: 10.1007/BF00628841
Metzner P. Untersuchungen zur Kenntnis des Hypericins. Die Kulturpflanze. 1958 Dec; 6(1): 178-97. doi: 10.1007/BF02101834
Brockmann H. Photodynamisch wirksame Pflanzenfarbstoffe. InFortschritte der Chemie Organischer Naturstoffe/Progress in the Chemistry of Organic Natural Products/Progrès dans la Chimie des Substances Organiques Naturelles. Springer, Vienna. 1957: 141-85. doi: 10.1007/978-3-7091-7164-6_3
Brockmann H, Kluge F, Muxfeldt H. Totalsynthese des hypericins. Chemische Berichte. 1957 Oct; 90(10): 2302-18. doi: 10.1002/cber.19570901027
Kitanov GM. Hypericin and pseudohypericin in some Hypericum species. Biochemical Systematics and Ecology. 2001 Feb; 29(2): 171-8. doi: 10.1016/S0305-1978(00)00032-6
Agostinis P, Vantieghem A, Merlevede W, de Witte PA. Hypericin in cancer treatment: more light on the way. The international journal of biochemistry & cell biology. 2002 Mar; 34(3): 221-41. doi: 10.1016/S1357-2725(01)00126-1
Falk H. From the photosensitizer hypericin to the photoreceptor stentorin—the chemistry of phenanthroperylene quinones. Angewandte Chemie International Edition. 1999 Nov; 38(21): 3116-36. doi: 10.1002/(sici)1521-3773(19991102)38:21<3116::aid-anie3116>3.0.co;2-s
Miskovsky P. Hypericin-a new antiviral and antitumor photosensitizer: mechanism of action and interaction with biological macromolecules. Current drug targets. 2002 Feb; 3(1): 55-84. doi: 10.2174/1389450023348091
Xu Y and Lu C. Raman spectroscopic study on structure of human immunodeficiency virus (HIV) and hypericin-induced photosensitive damage of HIV. Science in China Series C: Life Sciences. 2005 Sep; 48(2): 117-32. doi: 10.1007/BF02879664
Cohen PA, Hudson JB, Towers GH. Antiviral activities of anthraquinones, bianthrones and hypericin derivatives from lichens. Experientia. 1996 Feb; 52(2): 180-3. doi: 10.1007/BF01923366
Du X, Xiao R, Fu H, Yuan Z, Zhang W, Yin L, et al. Hypericin-loaded graphene oxide protects ducks against a novel duck reovirus. Materials Science and Engineering: C. 2019 Dec; 105: 110052. doi: 10.1016/j.msec.2019.110052
Shih CM, Wu CH, Wu WJ, Hsiao YM, Ko JL. Hypericin inhibits hepatitis C virus replication via deacetylation and down-regulation of heme oxygenase-1. Phytomedicine. 2018 Jul; 46: 193-8. doi: 10.1016/j.phymed.2017.08.009
Chen H, Feng R, Muhammad I, Abbas G, Zhang Y, Ren Y, et al. Protective effects of hypericin against infectious bronchitis virus induced apoptosis and reactive oxygen species in chicken embryo kidney cells. Poultry Science. 2019 Dec; 98(12): 6367-77. doi: 10.3382/ps/pez465
Penjweini R, Loew HG, Eisenbauer M, Kratky KW. Modifying excitation light dose of novel photosensitizer PVP-Hypericin for photodynamic diagnosis and therapy. Journal of Photochemistry and Photobiology B: Biology. 2013 Mar; 120: 120-9. doi: 10.1016/j.jphotobiol.2012.12.013
Noell S, Feigl GC, Serifi D, Mayer D, Naumann U, Göbel W, et al. Microendoscopy for hypericin fluorescence tumor diagnosis in a subcutaneous glioma mouse model. Photodiagnosis and Photodynamic Therapy. 2013 Dec; 10(4): 552-60. doi: 10.1016/j.pdpdt.2013.06.001
Ozkan EE, Ozsoy N, Ozden TY, Ozhan G, Mat A. Evaluation of chemical composition and in-vitro biological activities of three endemic Hypericum species from Anatolia (H. thymbrifolium, H. spectabile and H. pseudolaeve). Iranian journal of pharmaceutical research: IJPR. 2018; 17(3): 1036.
Crockett SL and Robson NK. Taxonomy and chemotaxonomy of the genus Hypericum. Medicinal and aromatic plant science and biotechnology. 2011 Jan; 5(Special Issue 1):1.
Lazzara S, Carrubba A, Napoli E. Variability of hypericins and hyperforin in Hypericum species from the Sicilian flora. Chemistry & biodiversity. 2020 Jan; 17(1): e1900596. doi: 10.1002/cbdv.201900596
Jacobson JM, Feinman L, Liebes L, Ostrow N, Koslowski V, Tobia A, et al. Pharmacokinetics, safety, and antiviral effects of hypericin, a derivative of St. John's wort plant, in patients with chronic hepatitis C virus infection. Antimicrobial agents and chemotherapy. 2001 Feb; 45(2): 517-24.
Brockmöller J, Reum T, Bauer S, Kerb R, Hübner WD, Roots I. Hypericin and pseudohypericin: pharmacokinetics and effects on photosensitivity in humans. Pharmacopsychiatry. 1997 Sep; 30(S 2): 94-101. doi: 10.1055/s-2007-979527
Liebes L, Mazur Y, Freeman D, Lavie D, Lavie G, Kudler N, et al. A method for the quantitation of hypericin, an antiviral agent, in biological fluids by high-performance liquid chromatography. Analytical biochemistry. 1991 May; 195(1): 77-85. doi: 10.1016/0003-2697(91)90298-8
Zhang R, Ji Y, Zhang X, Kennelly EJ, Long C. Ethnopharmacology of Hypericum species in China: A comprehensive review on ethnobotany, phytochemistry and pharmacology. Journal of ethnopharmacology. 2020 May; 254: 112686. doi: 10.1016/j.jep.2020.112686
Zobayed SM, Afreen F, Kozai T. Temperature stress can alter the photosynthetic efficiency and secondary metabolite concentrations in St. John's wort. Plant Physiology and Biochemistry. 2005 Oct; 43(10-11): 977-84. doi: 10.1016/j.plaphy.2005.07.013
Michalska K, Fernandes H, Sikorski M, Jaskolski M. Crystal structure of Hyp-1, a St. John's wort protein implicated in the biosynthesis of hypericin. Journal of structural biology. 2010 Feb; 169(2): 161-71. doi: 10.1016/j.jsb.2009.10.008
Motoyoshiya J, Masue Y, Nishi Y, Aoyama H. Synthesis of hypericin via emodin anthrone derived from a two-fold Diels-Alder reaction of 1, 4-benzoquinone. Natural Product Communications. 2007 Jan; 2(1): 1934578X0700200113. doi: 10.1177/1934578X0700200113
Falk H, Meyer J, Oberreiter M. A convenient semisynthetic route to hypericin. Monatshefte für Chemie/Chemical Monthly. 1993 Mar; 124(3): 339-41. doi: 10.1007/BF00810594
Schechter LE, Ring RH, Beyer CE, Hughes ZA, Khawaja X, Malberg JE, et al. Innovative approaches for the development of antidepressant drugs: current and future strategies. NeuroRx. 2005 Oct; 2(4): 590-611. doi: 10.1602/neurorx.2.4.590
Millan MJ. Multi-target strategies for the improved treatment of depressive states: conceptual foundations and neuronal substrates, drug discovery and therapeutic application. Pharmacology & therapeutics. 2006 May; 110(2): 135-370. doi: 10.1016/j.pharmthera.2005.11.006
Gaster B and Holroyd J. St John's wort for depression: a systematic review. Archives of internal medicine. 2000 Jan; 160(2): 152-6. doi: 10.1001/archinte.160.2.152
Linde K, Ramirez G, Mulrow CD, Pauls A, Weidenhammer W, Melchart D. St John's wort for depression—an overview and meta-analysis of randomised clinical trials. BMJ. 1996 Aug; 313(7052): 253-8. doi: 10.1136/bmj.313.7052.253
Bladt S and Wagner H. Inhibition of MAO by fractions and constituents of hypericum extract. Journal of geriatric psychiatry and neurology. 1994 Jan; 7(1): 57-9. doi: 10.1177/089198879400700115
Giese AC. Hypericism. InPhotochemical and Photobiological Reviews. Springer, Boston, MA. 1980: 229-55. doi: 10.1007/978-1-4684-3641-9_6
Kubin A, Loew HG, Burner U, Jessner G, Kolbabek H, Wierrani F. How to make hypericin water-soluble. Die Pharmazie-An International Journal of Pharmaceutical Sciences. 2008 Apr; 63(4): 263-9. doi: 10.1691/ph.2008.7292
Sgarbossa A, Buselli D, Lenci F. In vitro perturbation of aggregation processes in β-amyloid peptides: A spectroscopic study. FEBS letters. 2008 Oct; 582(23-24): 3288-92. doi: 10.1016/j.febslet.2008.08.039
Theodossiou TA, Noronha-Dutra A, Hothersall JS. Mitochondria are a primary target of hypericin phototoxicity: synergy of intracellular calcium mobilisation in cell killing. The international journal of biochemistry & cell biology. 2006 Jan; 38(11): 1946-56. doi: 10.1016/j.biocel.2006.05.009
Berg K and Moan J. Lysosomes as photochemical targets. International journal of cancer. 1994 Dec; 59(6): 814-22. doi: 10.1002/ijc.2910590618
Kraus GA, Zhang W, Carpenter S, Wannemuehler Y. The synthesis and biological evaluation of hypericin analogs. Bioorganic & Medicinal Chemistry Letters. 1995 Nov; 5(22): 2633-6. doi: 10.1016/0960-894X(95)00458-6
Moraleda G, Wu TT, Jilbert AR, Aldrich CE, Condreay LD, Larsen SH, et al. Inhibition of duck hepatitis B virus replication by hypericin. Antiviral research. 1993 Mar 1;20(3): 235-47. doi: 10.1016/0166-3542(93)90023-C
Holden C. Treating AIDS with worts. Science. 1991 Oct; 254(5031): 522. doi: 10.1126/science.1948026
Hudson JB and Towers GH. Therapeutic potential of plant photosensitizers. Pharmacology & therapeutics. 1991 Jan; 49(3): 181-222. doi: 10.1016/0163-7258(91)90055-Q
Lavie G, Valentine F, Levin B, Mazur Y, Gallo G, Lavie D, et al. Studies of the mechanisms of action of the antiretroviral agents hypericin and pseudohypericin. Proceedings of the National Academy of Sciences. 1989 Aug; 86(15): 5963-7. doi: 10.1073/pnas.86.15.5963
Kubin A, Wierrani F, Burner U, Alth G, Grunberger W. Hypericin-the facts about a controversial agent. Current pharmaceutical design. 2005 Jan; 11(2): 233-53. doi: 10.2174/1381612053382287
Prince AM, Pascual D, Meruelo D, Liebes L, Mazur Y, Dubovi E, et al. Strategies for evaluation of enveloped virus inactivation in red cell concentrates using hypericin. Photochemistry and Photobiology. 2000 Feb; 71(2): 188-95. doi: 10.1562/0031-8655(2000)0710188SFEOEV2.0.CO2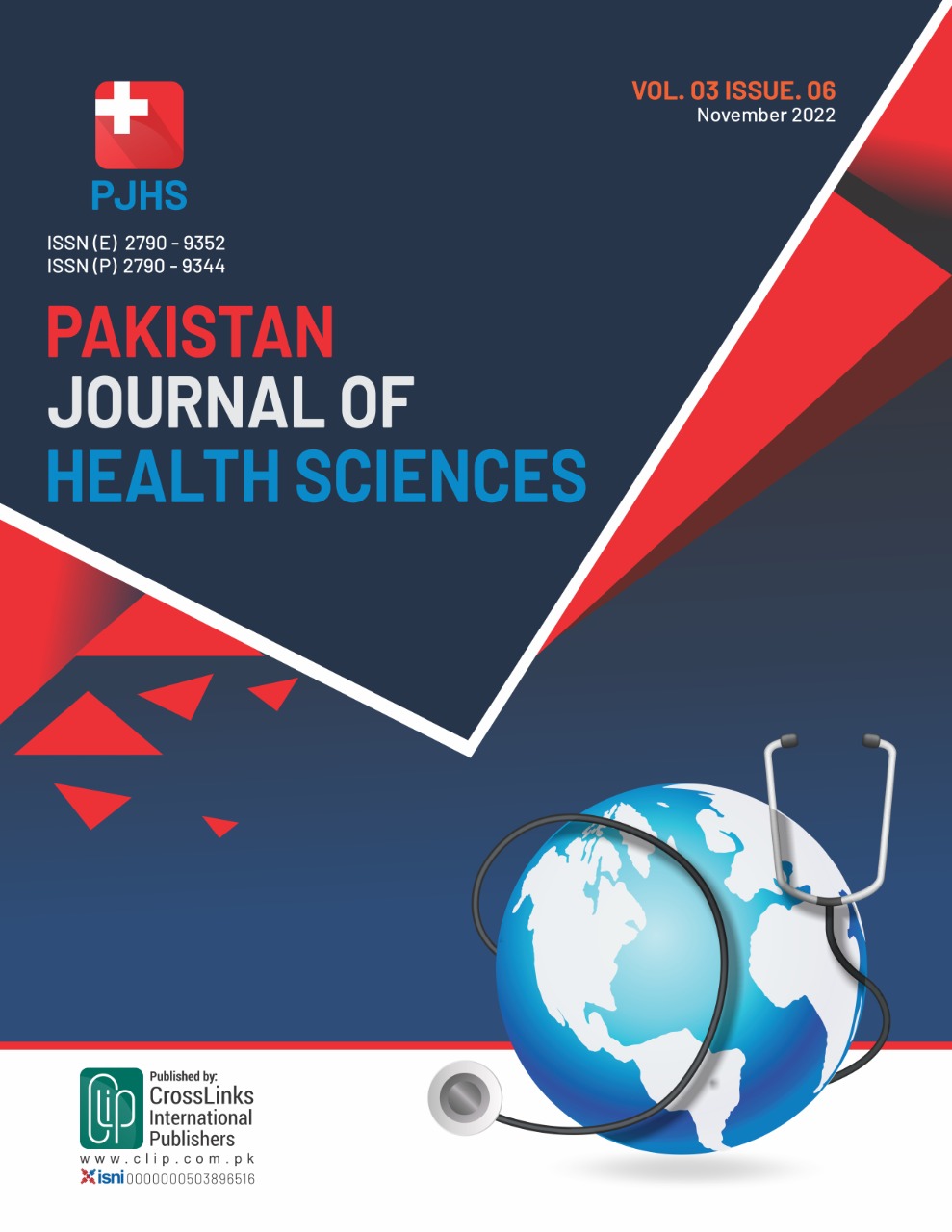 Downloads
CITATION
DOI: 10.54393/pjhs.v3i06.321
How to Cite
Ahsan Waqar, M. ., Riaz, T. ., Zaman, M. ., Majeed, I. ., Nadeem Alvi, M. ., Ishaque, A. ., Tabassam, N. ., Mehboob, T., Waqas, M. ., Munir, M., & Tayyab, S. . (2022). Origin, Synthesis and Various Mechanisms of Hypericin as Antidepressant, Photosensitizer and Antiviral: Hypericin as Antidepressant, Photosensitizer and Antiviral. Pakistan Journal of Health Sciences, 3(06), 07–12. https://doi.org/10.54393/pjhs.v3i06.321
License
Copyright (c) 2022 Pakistan Journal of Health Sciences
This work is licensed under a Creative Commons Attribution 4.0 International License.
This is an open-access journal and all the published articles / items are distributed under the terms of the Creative Commons Attribution License, which permits unrestricted use, distribution, and reproduction in any medium, provided the original author and source are credited. For comments